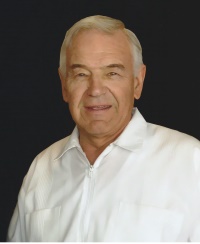 Chiropractor of St. Charles
Welcome to Furjes Chiropractic Office in St. Charles, Missouri
Message from St. Charles Chiropractor Dr. Stephen Furjes:
"As a St. Charles chiropractor, I take pride in offering the most complete chiropractic resource in St. Charles area. As a matter of fact, our willingness to volunteerinformation and explain every chiropractic procedure in advance, is often mentioned by our delighted patients. Why? Those who know what chiropractic is—and what chiropractic isn't, seem to get the best results in the shortest amount of time. We're looking to help the patients in St. Charles area who value their health and want a chiropractor who offers peace of mind. If you are ready to get started? Call our office today to schedule an appointment and see if you are a candidate for the chiropractic care we offer at Furjes Chiropractic Office."
- Dr. Stephen Furjes

| St. Charles, Missouri Chiropractor

Saturday appointments are now available between the hours of 9am and 12pm. Appointments must be booked at least 24 hours in advance.
Our Services

Furjes Chiropractic Office in St. Charles offers a complete approach to holistic health. The following are a few of the services offered at the chiropractic office to help you on your journey to health.

Sports Chiropractic
Equipment & Testing Procedures
We perform X-Ray Imaging and EMI Graphing (acupuncture meridians). All types of cases are welcome from the "catch in the back" to the more severe degenerative diseases. Now chiropractic office in St. Charles Offers Weight Loss Programs and Healthy 21-Day Cleanses!
Our Office
Furjes Chiropractic Offices in St. Charles, Missouri (4400 Square Feet)

Address: 222 S. 2ND. Street, St. Charles, Missouri 63301 (Map Location...)

Our Doctors & Chiropractic Assistants
There are two Chiropractors, 2 friendly receptionists (Chiropractor assistants) and an insurance expert who will all make sure that you will meet with the doctor quickly. Your time is very important to us. Same day appointments are welcome.
Dr. Steve Furjes has degrees in Chiropractic (Logan University College of Chiropractic), Physical Therapy degrees (Van Norman University) and is Certified in Acupuncture (Logan University College of Chiropractic). Forty-Five years in practice. Practicing acupuncture since 1972. Read more...