Nutritional Counseling at Furjes Chiropractic Office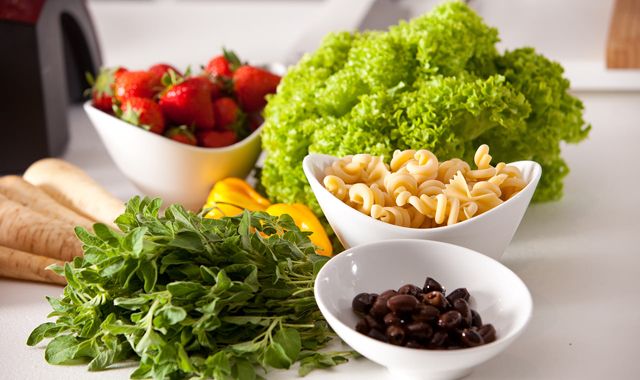 Nutrition Supplement services at St. Charles Furjes Chiropractic Office, offer nutrition education and counseling for people that have specialized diet needs or for those seeking guidance in sound nutrition.
Our unique program includes nutraceuticals from many professional suppliers. Standard Process and MannaTech are two of our favorites.
About Standard Process
Standard Process has always taken great pride in its quality control program. Since the good manufacturing practices (GMPs) for dietary supplements were published in 2007, many companies began to look at quality in the way that we at Standard Process have been doing for decades.
Our team of scientists, composed of highly trained and degreed microbiologists and chemists, work meticulously to guarantee our customers receive the highest-quality products. Our quality control unit ensures our label claims are met and testing is performed after critical stages of production to confirm our products are free of bacterial contamination. Additionally, shelf-life studies are conducted on each product to make certain that label claims are met throughout the life of the product.
Testing
Repeated testing on various stages of every batch throughout the manufacturing process enables us to ensure quality and safety of our products. On average, a batch is tested six times. Every week, our scientists in our full-scale quality control laboratory perform as many as 1,100 tests on raw materials, in-process product batches, and finished product. We use analytical methods that have been approved by nationally recognized evaluative bodies, including the Association of Analytical Communities (AOAC) and United States Pharmacopeia (USP).
Gluten
In conjunction with the research and development team, the quality control department has internally validated a method approved by the Association of Analytical Communities for gluten testing using the RIDASCREEN (Gliadin) by Biopharm. The testing consists of an enzyme immunoassay to quantify the prolamins that are found in wheat, barley, and rye. In order for a product to be considered gluten free, it would need to contain less than 20 ppm of gluten, according to Codex Alimentarius international food standards. Products listed in this guide with the
designation are tested for gluten each time they are manufactured to ensure gluten-free compliance.
Laboratory Information Management System (LIMS)
Standard Process' quality control department has fully validated and implemented the Laboratory Integrated Management System (LIMS), Nexxis iLAB by Labtronics. The system allows for a centralized storage location for all data analysis conducted by the laboratory. This implementation has improved data analysis by ensuring quality and accuracy of results, providing real time data retrieval, preventing data errors, automating manual calculations and allowing for lab data to be accessed throughout the facility.
Chemistry
Standard Process chemists perform multiple assays to guarantee that our products meet or exceed label claims and to ensure the viability of the product through its "best used by" date. We use the following instrumentation in testing raw materials and final product mixes:
| | |
| --- | --- |
| High-Performance Liquid Chromatography (HPLC) | Vitamins A, E, B6, B12, D, Niacin, Folic Acid |
| Gas Chromatography (GC | Solvents |
| Inductively Coupled Plasma (ICP | Minerals, Heavy Metals |
| High-Performance Thin-Layer Chromatography (HPTLC) | Botanical Identification |
| Fourier Transformer Infrared Spectroscopy (FTIR | Raw-Material Identification |
| LECO® | Protein Analyzer |
The chemistry laboratory personnel also conduct wet chemistry tests for a variety of things, such as vitamin C, vitamins B1 and B2, pepsin, bile salts, water activity, moisture, carotene, iodine, phosphorous, and chloride. The vast testing capability of the chemistry laboratory allows Standard Process to verify the identity, purity, and strength of our products and of the raw materials used in our products.
Microbiology
Standard Process' microbiologists perform pathogen testing on every product batch to ensure the products are safe to continue to the next stage of production. Testing is conducted on all facets of the manufacturing process, including raw materials, mixing, milling, tableting, capsuling, and packaging. Raw materials, in-process products, and final products are only released to the next stage of production by the quality control unit upon verification that the material or product has passed all testing requirements.
Tableting and Capsuling Process
Many tests are performed after the product is tableted or capsuled, including:
Tablets are monitored for size, weight, water activity, and hardness. Hardness testing ensures that tablets remain intact throughout the packaging and shipping process.
Capsules are monitored for size, weight, and water activity. Powders are monitored for water activity.
Weights of tablets and capsules are verified to guarantee that label claims are met.
Why Mannatech?
THE RIGHT KIND OF NUTRITION
There are trillions of cells in your body that communicate with each other. They know when they need nourishment, protection, repair and even destruction. When cells don't receive proper nutrition, whether from age, diet or other environmental factors, they won't communicate as well. But with the right kind of nutrition, your body can do amazing things.*
Mannatech is the pioneer of groundbreaking technology that's revolutionizing nutrition, immune health, weight loss, skincare and more. Called Glyconutrition, it provides targeted nourishment for your cells through specialized ingredients derived from plants. Our supplements come from real food to help give your body the right kind of nutrition for a healthy life.*
REAL FOOD FOR REAL BODIES
Ask anyone what fuels the human body, and they will tell you "food." Unfortunately, not everything we consume is actually considered real food. That's where Mannatech comes in to help fill the gap. Many of our products are created using Real Food Technology® solutions, an innovative and scientific method of capturing nutrition from nature to create extraordinary, food-based products.
WHAT MAKES US BETTER
We have over 100 patents that have been issued, granted and validated in major global markets. Most companies in the wellness industry have little to none. This is what sets us apart and showcases our passion for transforming lives. We also have, to date, 17 human clinical trials that have been published, 13 of which were double-blind, placebo-controlled studies—the gold standard for product validation. Instead of just talking about "quality" we go out and achieve it with every product through science, technology and validation.
To further prove we are ardent about what we do:
Several of our products are certified by NSF® International.
Our manufacturers follow current Good Manufacturing Practices (cGMPs) designed to ensure that proper controls are maintained in the development, production, testing and post-market surveillance of our products.
Over $50 million invested in research and product development.
Purification and Detoxification: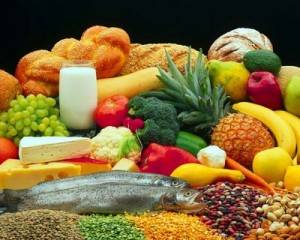 We are exposed to thousands of toxins everyday! They are in our food, water, the air we breathe, everywhere. Unfortunately, we can try our hardest to eliminate them, but it is impossible in our industrialized, fast-paced lifestyle. Even things as simple as taking your daily shower is loaded with toxins that absorb into your body.
Toxic build up in the body puts a strain on your liver and your ability to function correctly. This can lead to chronic illness over time. It can alter your immune system, digestion, cause premature aging. It can alter your mood, concentration, and even cause food allergies and sensitivities. Our purification program utilizes whole food supplements to cleanse and restore the body's natural ability to detoxify harmful chemicals. The result: increased energy, health, and vitality!
Nutrition Supplements include:
Heart-healthy eating — Cholesterol, triglyceride and/or blood pressure reduction
Obesity/weight management
Contact Furjes Chiropractic Office in St. Charles to schedule your visit
---
Dr. Stephen Furjes, Chiropractor, 222 S. 2ND. Street, St. CHARLES, MO 63301 636-947-9111